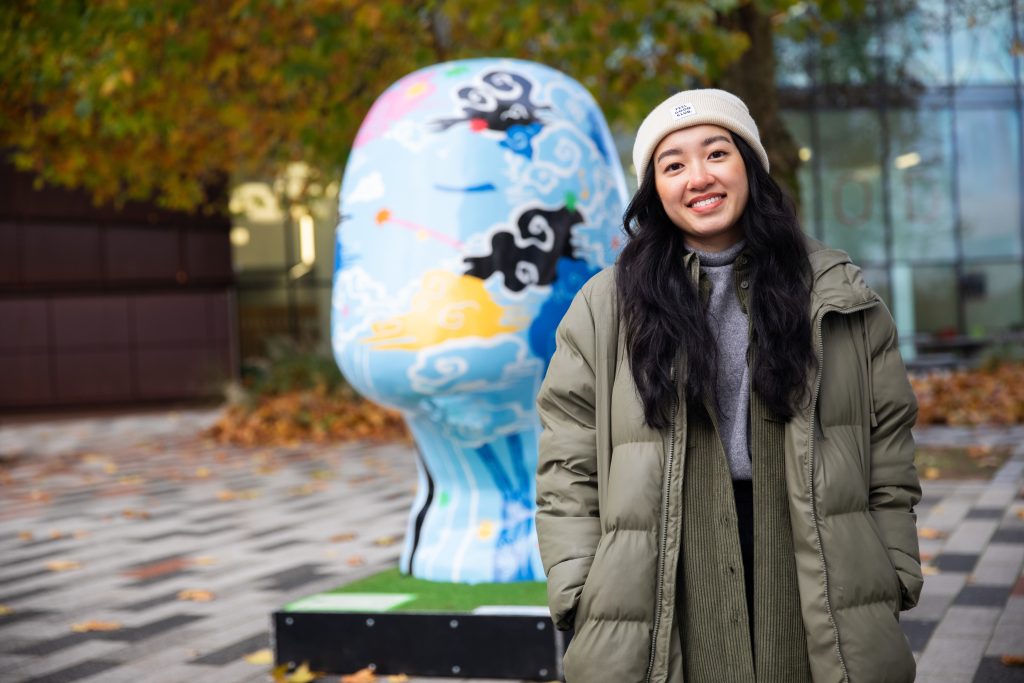 A new sculpture at The University of Salford's campus has "sparked huge interest" since its debut last week.
The giant head statue, titled 'Embrace', is one of six statues in the public art trail which is promoting mental health awareness and wellbeing across Salford and Manchester.
Jonathan Winter, Director of HR at Salford University, has been working with the 'Six Places in a Different Light' team to bring the sculpture to the University.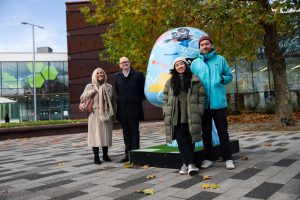 He said: "The University of Salford is proud to work with the 'Six Places in a Different Light project' to help spread the message of mental health support in Greater Manchester.
"I think it's beautiful, and I am delighted that Kelly, who is a local artist, has been the one to work on this piece. It's only been on campus a few days and it is already attracting a lot of attention; I hope people use the resources and follow the whole trail to see all of what this project has to offer."
Kelly Ma is an Illustrator and the artist behind the 'Embrace' sculpture in Chapman Square.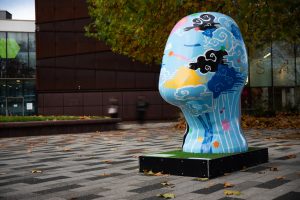 When asked about what inspired the piece, she said: "Being inspired by the young people from Jamie Horrocks Trust, I really wanted to make it a bright positive piece which worked out well as it happens to be in a place surrounded by students
"This piece is about embracing all the sides that make us who we are, all the good, all the bad things that we find hard to accept about ourselves."
Another noticeable sculpture has been featured in MediaCityUK. Salford Mayor Paul Dennett went to visit the sculpture this month (November 6) to show his support.
.@salford_mayor and I loved seeing @tomjnewell head at @MediaCityUK @WeAreWillow @wildinart @VisitSalford #sixplacesinadifferentlight pic.twitter.com/jo1Q1X5o6m

— Hannah Robinson-Smith (she/her) (@hanjanrobsmi) November 6, 2023
The sculptures, created by We are Willow and Wild in Art, are on display until Monday December 11.
For a map of the sculptures across Manchester and Salford click here.