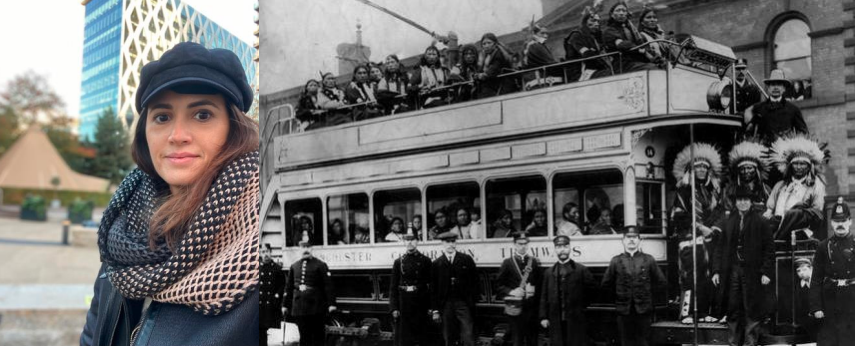 A filmmaker is calling for anyone in Salford with connections to the Native American tribe 'Salford Sioux' to come forward.
The filmmaker Tanya Zakaria aims to tell the story of the journey taken by a group of Lakota Sioux Warriors from "the Great Plains of South Dakota, to the industrial cobbles of Salford" in 1887.
The Indigenous braves who became known as the 'Salford Sioux' starred in the legendary touring stage production; 'Buffalo Bill's Wild West Show.' This upcoming December will mark the 136th anniversary of when the famous Buffalo Bill brought his Wild West Show to Salford.
Tanya admitted: "When I first stumbled across this story in 2017, I was immediately compelled to learn more about this fascinating hidden period of history. I couldn't believe that notable Lakota warriors, including Chief Red Shirt and Black Elk, once lived in Salford."
Buffalo Bill, A.K.A William Cody, was a well known frontiersman and army scout who rivalled PT Barnham as a showbiz pioneer. His Wild West show at the time could have been considered one of the greatest shows on earth. Victorians flocked in their droves to see real-life Native American warriors and cowboys play themselves to packed audiences.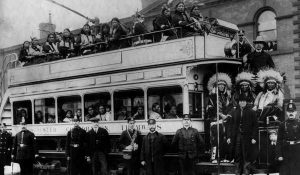 The intention was to give audiences a flavour of real frontier life. The warriors were mostly from Oglala and Hunkpapa Lakota bands (sub-tribe), also known as the Teton Sioux.
After a successful run in America, the show travelled to Europe. The tour launched in London for the 'American Exhibition' and then later moved to Salford, where the cast and crew settled for six months.
Tanya hopes the documentary will "reflect on the unlikely collision of two worlds when the Wild West of America came to the North West of England."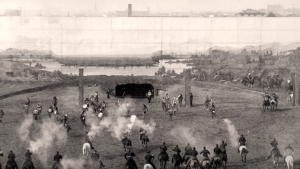 Tanya is currently on the hunt for personal stories, family connections, photographs and any other accounts or experiences linked to the Lakota Sioux's presence in the UK, including their settlement in Salford in 1887.
Tanya added: "Two unlikely communities were brought together because of extraordinary circumstances, and it will be fascinating to explore this extremely unique bond between Salford and Lakota people.
"It's believed that these two vastly differing communities were able to relate to one another due to their experiences of oppression. The plains tribes of the eighteen hundreds were assimilated, forced to live on reservations and survive on measly government rations.
"Travelling to England provided an escape, with the realisation that they had more freedom in Salford than at home. Across the pond, Victorian Salford folk were
overworked, underpaid, living in a poverty-stricken and unbalanced class system."
If you have any information or would like to be considered to take part in this film email: tanya.zakaria@salfordsioux.com