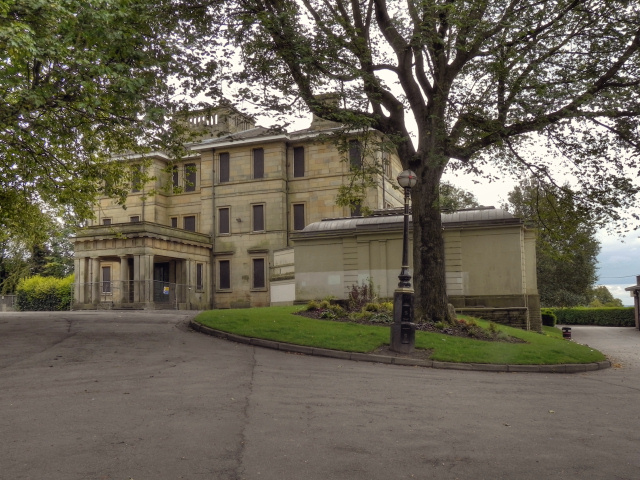 Renovation works will commence today (November 20) for Salford's Buile Hill Mansion after years of neglect.
The £7m improvements to be made to bring the mansion into a 21st century community hub include a wedding venue, registry office and disabled access ramps.
The Buile Hill depot outbuildings are to be demolished to make space for a car park to accommodate visitors once renovations are complete.
Buile Hill Park is to remain open as usual and accessible by foot from all entrance points. However, limited visitor parking is available in the car park close to the entrance from Eccles Old Road.
Salford's Buile Hill Mansion was closed in the early 2000's and has sat in the Grade 2 listed Buile Hill Park unoccupied for several years. The mansion was built between 1825 and 1827 by Sir Charles Barry, the architect who redesigned both the Houses of Parliament and Trafalgar Square.
View this post on Instagram
Salford City Mayor Paul Dennett said: "I made a commitment to the city, our residents and communities at the last mayoral election to bring Buile Hill Mansion back into community use and it is fantastic news that the planning panel has now approved our ambitious and exciting plans for this much-loved historic asset in the heart of our city and in the jewel in the crown that is the city's central park.
"This historic building will now house the city's Registry Office so it is a fitting place for people to register births, marriages and deaths and provide a unique venue for weddings, civil partnerships, renewing vows and baby naming and citizenship ceremonies and associated celebrations."
In relation to the greenhouse, the council added: "The council has agreed that the group campaigning for the refurbishment of the greenhouse will be given the opportunity to formally present its business case for the restoration to the council within the next three months.
"If successful they will be given more time to develop and deliver the project."
For more information visit the Buile Hill Mansion Association website here.
Featured image of Buile Hill Mansion Salford, Credit – David Dixon