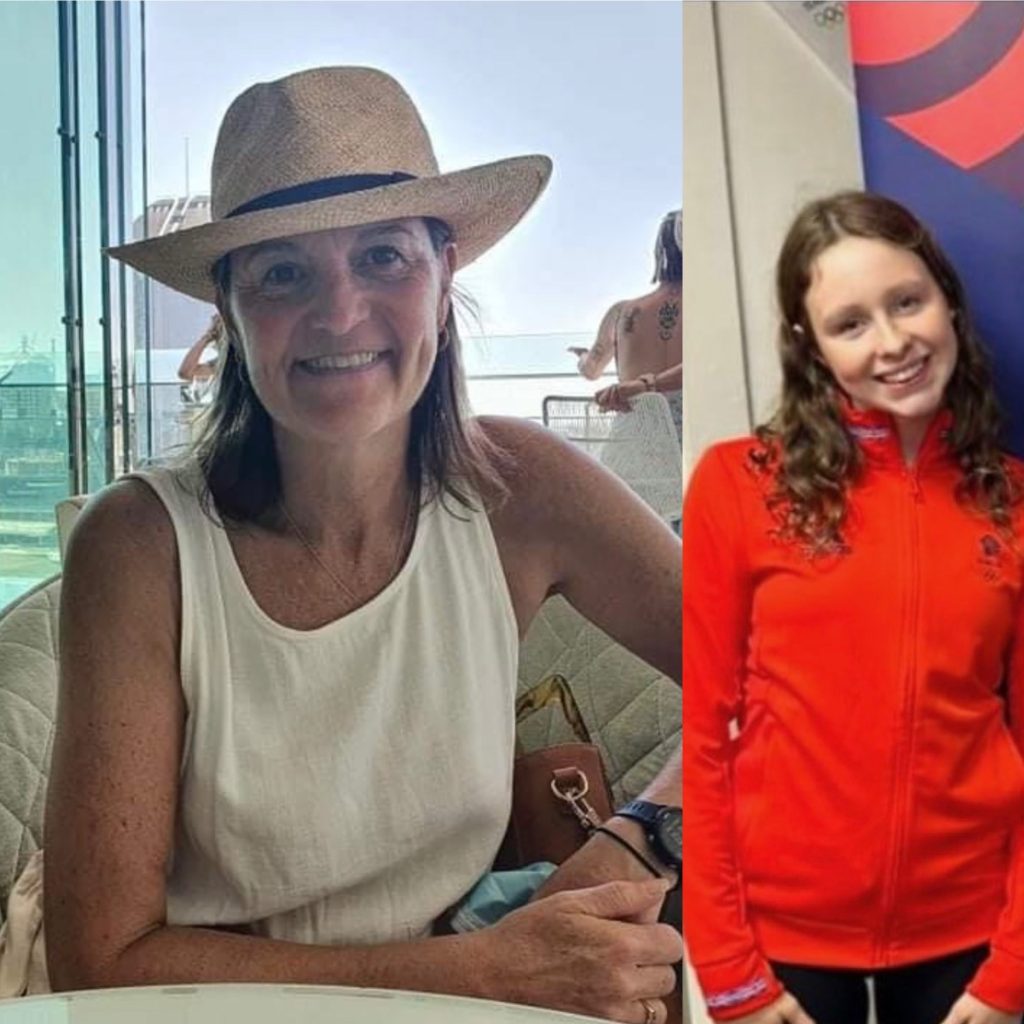 Olympian Sarah Thomas said that Amelie's record breaking swim "puts her in a good place for the coming years."
Sarah Thomas (formerly known as Sarah Hardcastle) is a British Olympian who swam in the World Championships, and European Championships and swam for England in the Commonwealth Games.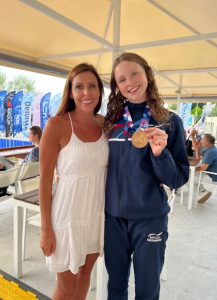 Sarah, 54, admitted to SalfordNow that she is "so pleased" for 14-year-old Amelie after she smashed the record held by Sarah for just over 38 years. The Worsley teenager claimed a new fastest time for the girls' 16 and under short course 1500m free swim, beating the Olympian by almost 10 seconds this month.
Sarah commented: "Setting any record makes you feel good, especially one that has potentially been out of reach from other swimmers in the past.
"I can only relate when I won the 800 free at the Commonwealth Games in 1986 I missed the World Record by 0.12 – that really really hurt! Getting records makes the race hurt less!"
Sarah explained that achievements like Amelie's are like "stepping stones, some happen as giant leaps and others are small steps."
In Sarah's opinion: "This for Amelie is a leap and puts her in a good place for the coming years internationally. Not sure the Paris Olympics 2024 may be too soon but the Commonwealth Games in 2026 and LA Olympics in 2028 are very much in focus for her now."
When asked if Sarah had any advice for Amelie she stressed that it is important she "always enjoys her swimming."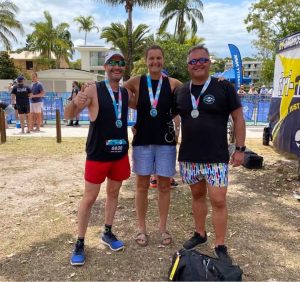 Sarah added: "Some days getting out of bed for training is an effort – this is normal, but try to always enjoy the journey.
"Set targets, sometimes big and sometimes small so they can be achieved. Stay true to why you do the sport and hard training and always talk about concerns, coaches are true guides, they get just as excited about your success.
In Sarah's eyes, "swimming is for life" which is why she still swims in Australia, where she now lives.
Sarah added: "I still do swim – not competitively except for the Noosa triathlon relay team which is always the first weekend in November.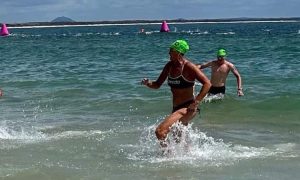 "The Ocean is not something that you can compare one year to the next but I enjoy the buzz, the beach and seeing others achieve their dreams. I still do 21 mins so not too bad for an old girl."