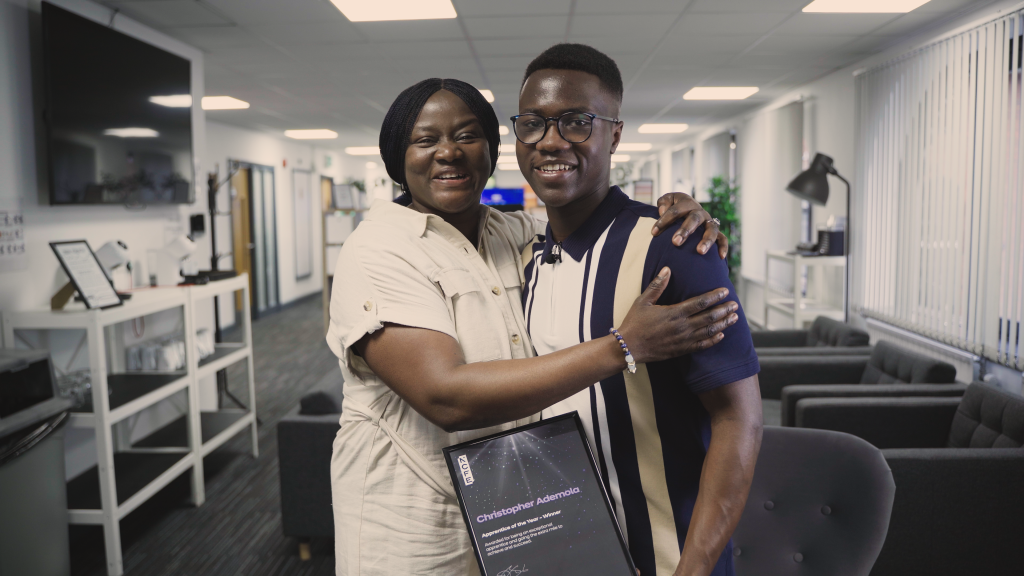 A Salford City College student has been awarded the AOC Apprentice of the Year award.
16-year-old Christopher has been awarded the title based on his Adult Care Worker Level 2 apprenticeship at Wigan Council.
Karen Bradshaw, Service Manager at Wigan Council, said: "When I first interviewed Christopher for an apprenticeship, he stood out from the crowd. 
"He told me he had always looked out for others. His passion was to make people happy, and he wanted to make a difference to people's lives. He told me that anything worth doing in life must benefit the people around him. His smile and kind nature shone throughout his interview."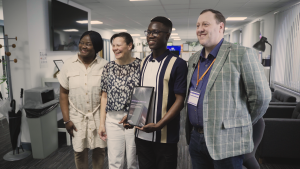 Christopher first started looking for an apprenticeship after being inspired by his mum to work in care services.
When his family decided to move to England from Nigeria, there followed a period of separation in which his mum moved first, and he and his family followed a few months later.
Christopher added: "At that time, I had to take on the parental role to take care of and look after my brother – as an older brother should."
It was a responsibility that Christopher picked up naturally, and soon he knew that he wanted to make a difference and help people as a career.
Since beginning his apprenticeship alongside Salford City College, Christopher has been keen to gain experience in a range of services so he can understand different patient needs. He has spent time in areas such as dementia care, mental health, disabilities, autism and more.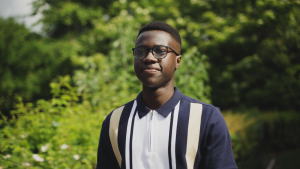 After leaving a strong impression on these placements, two managers immediately offered him permanent placements. This is due to "his dedication and excellent work standards."
Allan Milne, Director of Apprenticeships at Salford City College, said: "Christopher's apprenticeship work is exceptional – he demonstrates emotional intelligence, which is clearly applied to the individuals he supports.
"In dealing with a range of services, he has experienced extremely challenging behaviours, but he always shows compassion and care, and his kind nature shines through."