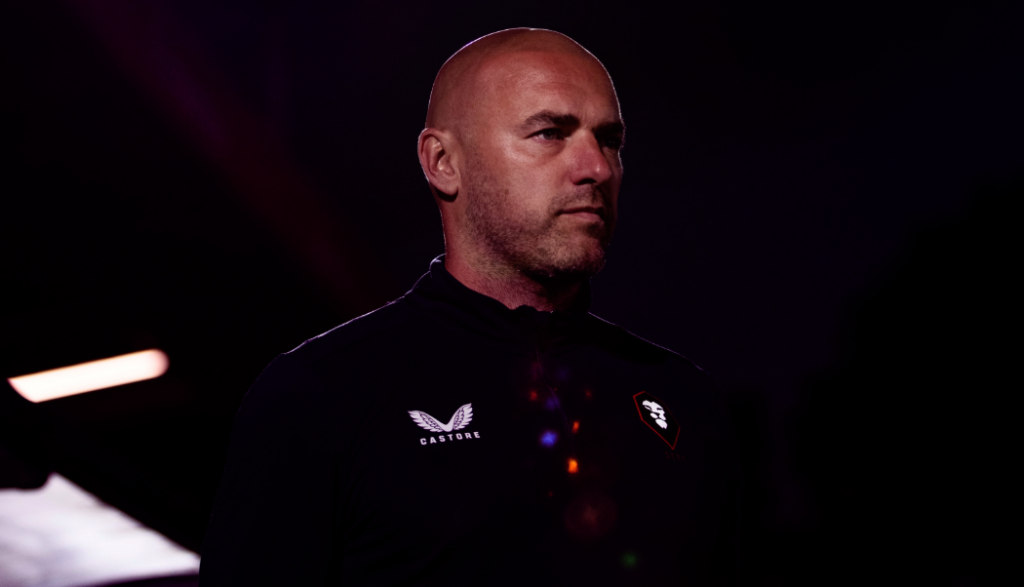 It was a frustrating night for Salford City as they fell to a defeat on penalties to a strong Peterborough United side, who are flying high in League One.
In the end, the contest was decided on penalties with The Posh defeating the Ammies by 5-4.
The match was marred by controversy with Peterborough's late equaliser in extra time seeming to have been scored after the game should have finished.
Nevertheless, it was a good performance by the Ammies who came back from 3-1 down to lead the side that are 38 places above them in the football league system.
Neil Wood said: "It was a range of emotions but we are very disappointed in how we lost.
"The dressing room is deflated, I'm gutted for the players with their effort and their work rate.
"We just can't seem to get over the line at the minute, we just needed to defend that last free kick and we were through."
Salford showed great resilience and desire to get back into the game despite being 3-1 down at halftime.
Neil Wood said "I thought we started well and played some good football, but we gave three really poor goals away.
"Second half we changed our shape in the middle of the pitch we played a diamond in the middle and two players up front put more pressure on them."
The referee added extra time to already given additional minute which was not taken lightly by Salford fans and players.
"It's frustrating because when they put 1 minute on the board and they (Peterborough) got a free kick two minutes over the time, one minute isn't two and a half minutes."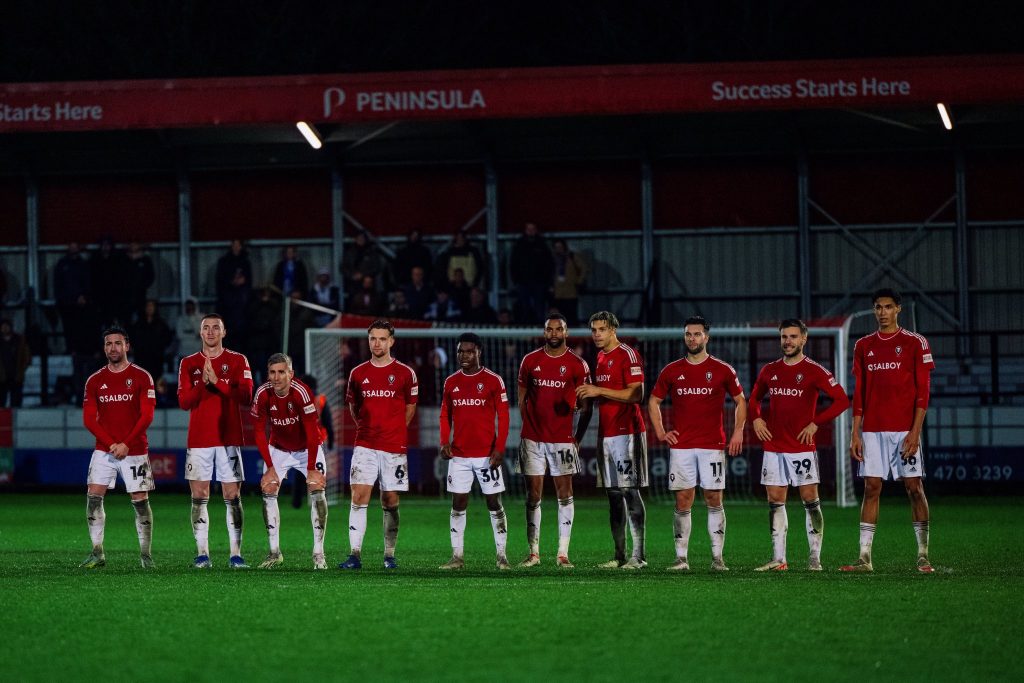 Extra time and penalties were a hard watch for Salford fans especially when they took the lead and Peterborough managed to gain a foothold.
Neil Wood said: "We had two good chances in the second half of extra time, it's fine margins at the moment, we have to keep working and things will change.
"The team has been outstanding in both legs, we have to put it behind us tonight and move forward.
"There's lots of disappointment for the effort and the quality that the lads showed tonight, were all gutted they didn't get their reward for that, but come Thursday morning we need to put it behind us and move forward."
Theo Vassell returned for the Ammies on the night after missing the last stretch of games due to injury.
Neil Wood said: "He had cramp in his thighs at the end of the game, he wanted to stay on, so he needed to stop showing everyone in the crowd that he was injured."
"There's massive positives we can take away from it, this is a strong League One team.
"I feel like we've given them 2 really challenging games and we've taken them all the way, we can look at back at it and count ourselves unfortunate to go out like we did."