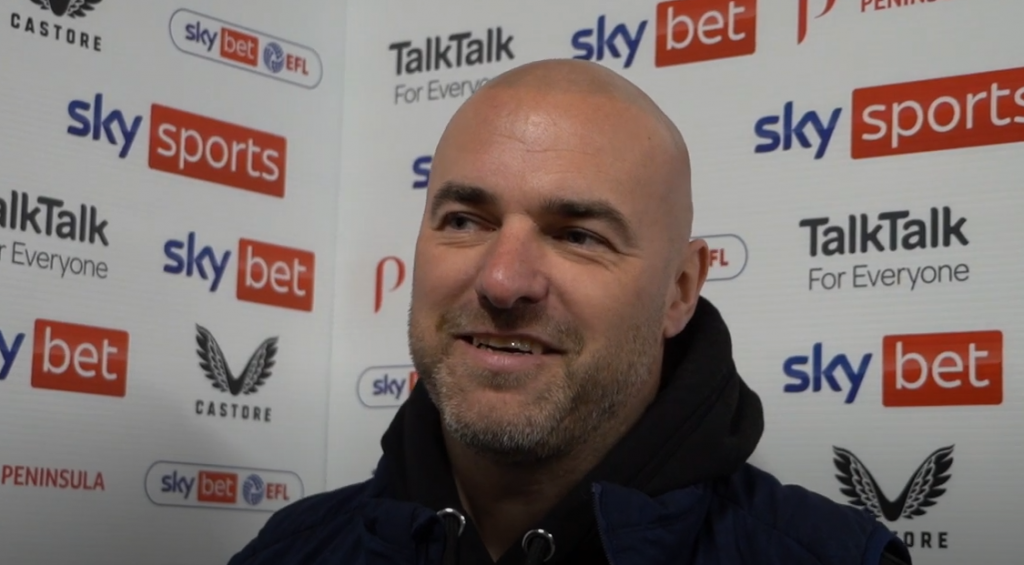 Salford City head coach Neil Wood thought that his side were the better team during their 2-1 loss to Mansfield Town on Saturday afternoon.
The Ammies had 65% possession during the match, but could not create enough decisive chances to pull ahead of the Stags at the Peninsula Stadium.
Goals from Jordan Bowery and Davis Keillor-Dunn in the first half secured all three points for the visitors in a match where Matt Smith equalled his best-ever goalscoring season with his thirteenth goal.
Speaking after the match, Wood was still pleased with the team's performance even without a result. He said: "We played well, we dominated for large periods of the game. It was miles better in what we've been working on.
Thanks for your support today, Ammies 👏

We go again Tuesday ❤️ pic.twitter.com/5d2Y76g4Yq

— Salford City FC (@SalfordCityFC) November 11, 2023
"if anything we could have been a little bit better, a bit more clinical in the final third. We lose the game but in terms of performance I thought we were well on top and I thought we played well."
It was a frustrating game for Salford with plenty of opportunities throughout the game, but they could not find the incisive ball to create any clear-cut chances.
The 40-year-old assessed where he felt his team could have improved in the final third. He continued: "I think we needed more forward runs, we needed to switch the ball quicker, put the ball into the box quicker. It's difficult, (Aden) Flint's a big lad so you have to miss him out, he was tying Matt Smith up a lot.
"In terms of controlling the game, we did really well. I think Mansfield are a bit fortunate, they took their chances well. I think they would agree they were fortunate today."
One highlight for Ammies fans was Matt Smith scoring once more, putting him on thirteen goals in the league this season, the most of anyone in England's top four divisions.
The 34-year-old won the October Player of the Month award in League Two, after scoring eight times in six appearances.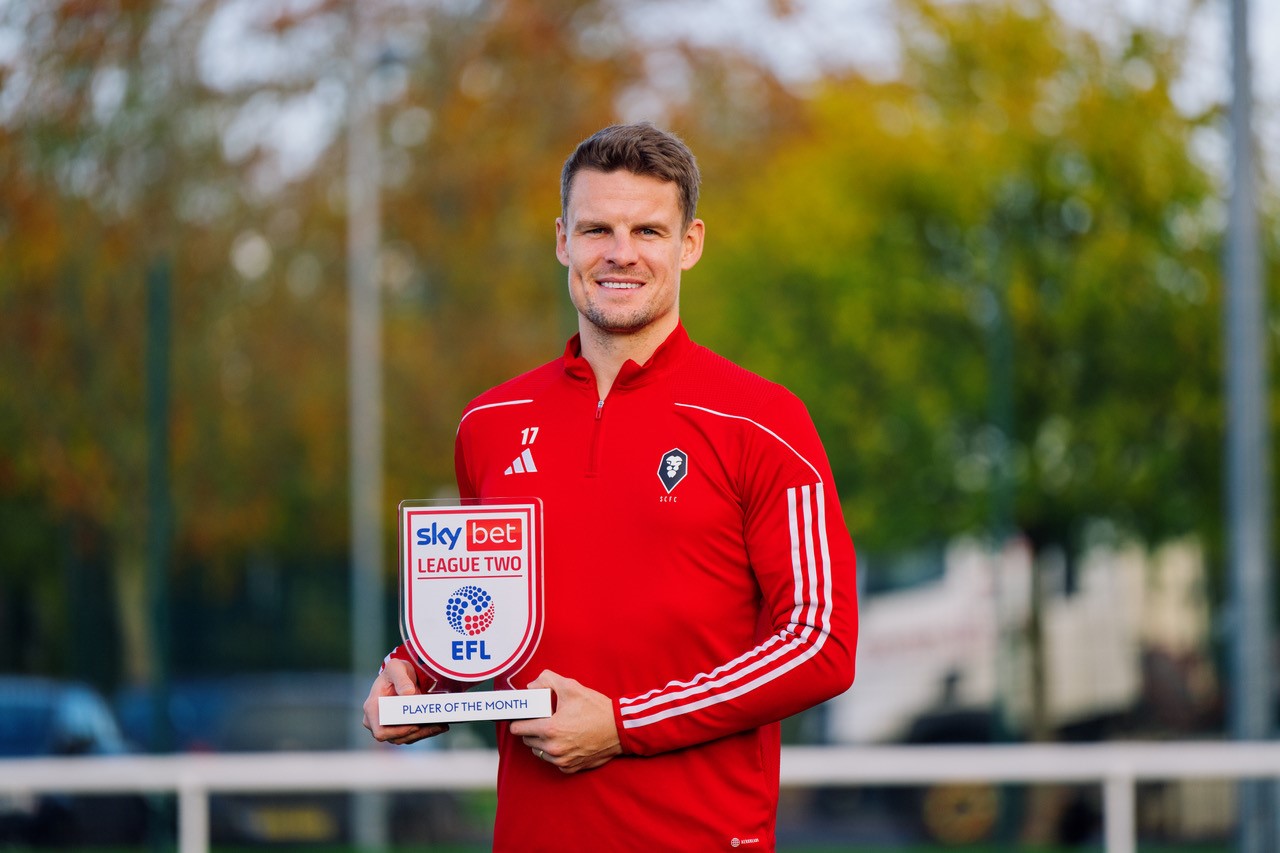 His manager is pleased with his start to this season as Smith matched his most prolific goalscoring season. He added: "It's always been if we can supply him the right balls. What he's found in the last few games is the centre-backs tying him up.
"We have to try and find ways of making him a threat with being man-marked, and we have to find ways of making other people be a threat inside that box."
Salford do not wait long to play once more, welcoming League One Peterborough to Moor Lane for an FA Cup First Round Replay on Tuesday night.
<iframe width="100%" height="300″ scrolling="no" frameborder="no" allow="autoplay" src="https://w.soundcloud.com/player/?url=https%3A//api.soundcloud.com/tracks/1662964146&color=%23ff5500&auto_play=false&hide_related=false&show_comments=true&show_user=true&show_reposts=false&show_teaser=true&visual=true"></iframe><div style="font-size: 10px; color: #cccccc;line-break: anywhere;word-break: normal;overflow: hidden;white-space: nowrap;text-overflow: ellipsis; font-family: Interstate,Lucida Grande,Lucida Sans Unicode,Lucida Sans,Garuda,Verdana,Tahoma,sans-serif;font-weight: 100;"><a href="https://soundcloud.com/lewis-gray-743277965″ title="Lewis Gray" target="_blank" style="color: #cccccc; text-decoration: none;">Lewis Gray</a> · <a href="https://soundcloud.com/lewis-gray-743277965/neil-wood-post-mansfield" title="Neil Wood Post Mansfield" target="_blank" style="color: #cccccc; text-decoration: none;">Neil Wood Post Mansfield</a></div>