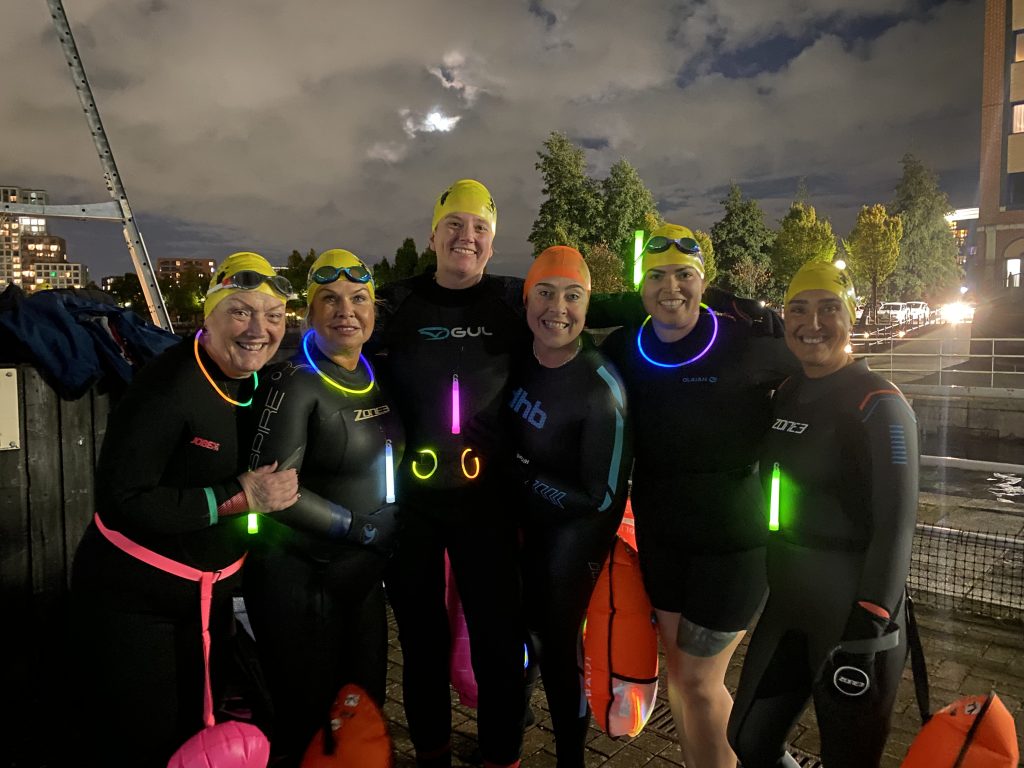 On October 27 Salford Watersports Centre held its Halloween Night Swim event, an annual event which involves its takers braving the cold water of the Salford Quays.
Before they braved the cold October waters of the Quays, I managed to have a chat with friends Allison Goodhall and Anita Smith. Both they and the rest of their group are regular cold water swimmers, all meeting via an outdoor fitness group.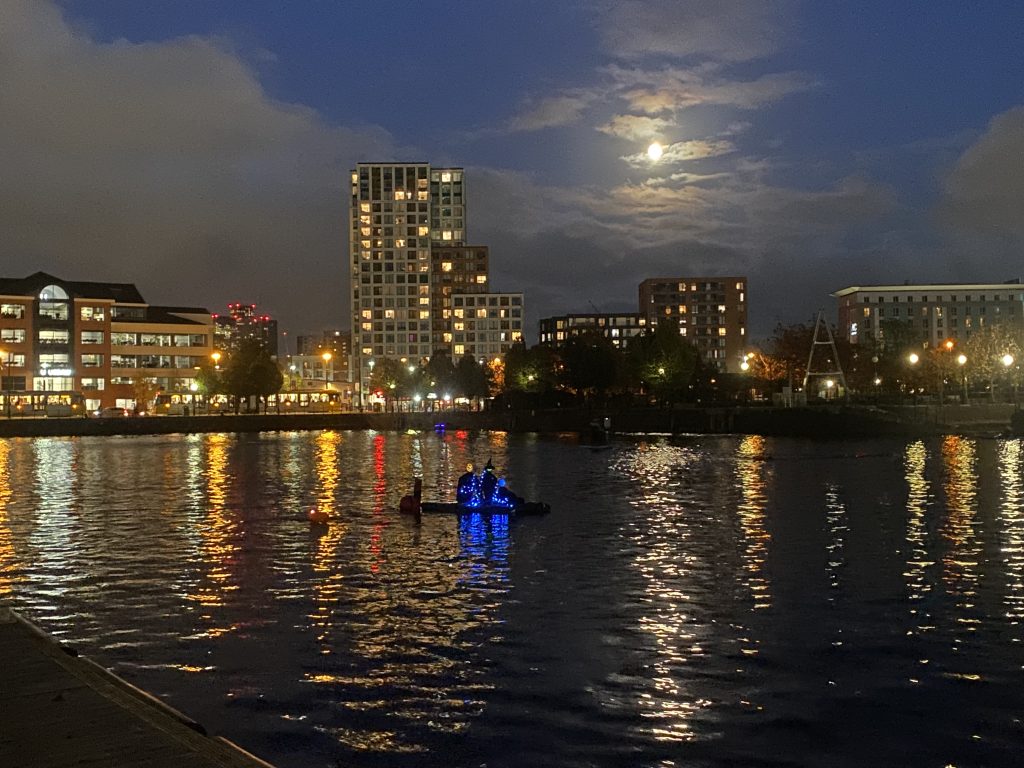 Anita, who is currently a practising nurse, shared all the benefits that come with cold water swimming, including how regular cold water swimming can turn white fat in the body to brown fat, which will build up better endurance to the cold.
"Brown ​fat ​insulates ​you ​better, so ​that's ​why ​animals ​that ​hibernate ​have ​more ​brown ​fat," Anita explained.
"Once ​you ​come ​open-​water ​swimming, ​once ​you've ​been ​in ​the ​cold, ​the ​benefits ​continue ​for ​the ​next ​few ​hours. ​Like ​you ​feel ​that ​the ​endorphins ​get ​released, ​so ​you ​feel ​great ​for ​the ​rest ​of ​the ​day."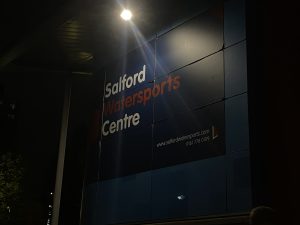 Allison also spoke on the benefits, stating that cold water swimming has "lots ​of ​benefits ​for ​menopausal ​women. It ​promotes ​well-​being, ​mental ​health."
Despite these benefits, there are many other reasons that cold water swimming has been gaining popularity.
Anita expressed: "​It's ​a ​community, ​so ​there's ​a ​whole ​group ​of ​people ​that ​enjoy cold ​water ​swimming. ​And ​it's ​addictive, ​isn't ​it?"
Allison views the aquatic activity as a social opportunity for her to be together with friends during Halloween.
"There's ​a ​group ​of ​us ​that ​go ​together, ​so ​it's ​a ​good ​laugh," she added.
"So ​being ​together ​with ​your ​friends ​doing something ​like-minded, ​it's ​fun, ​isn't ​it?"
Before the group started their swim, Allison shared one final detail which was key to the success of the cold water.
"We ​like ​cake ​and ​we ​have ​lots ​of ​cake ​after ​and ​a ​warm ​drink."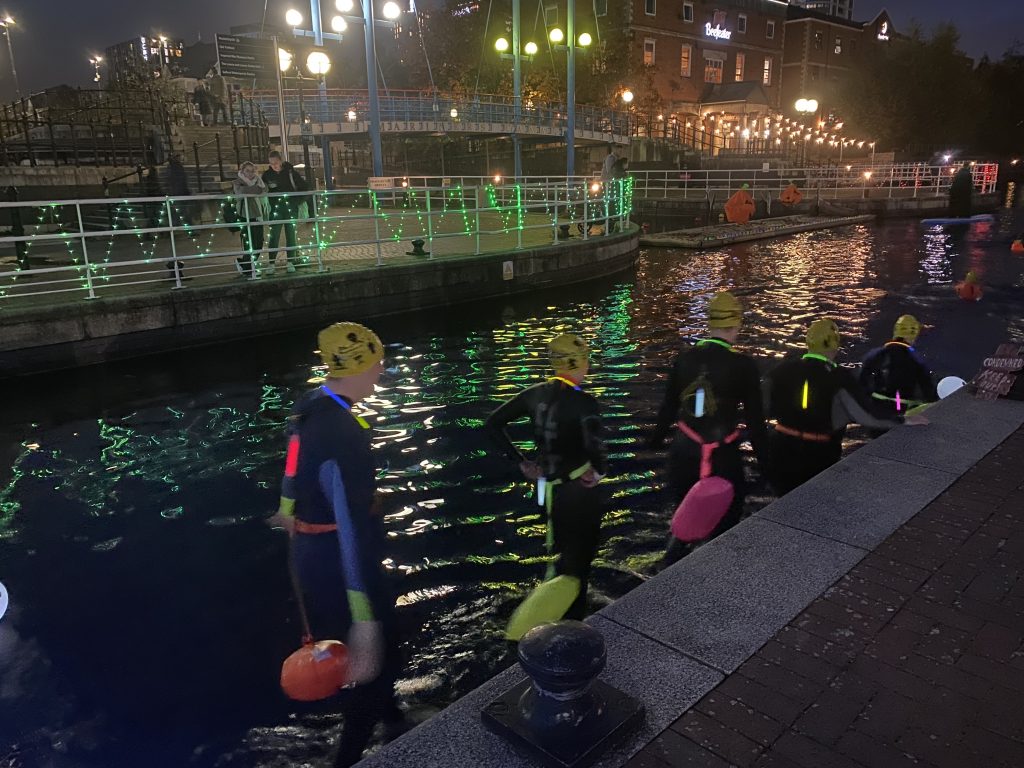 As she was coming out of the water, I managed to catch Nadia Wilkinson, another regular cold water swimmer. Nadia commented: "It ​was ​really ​refreshing, ​actually. ​It's ​nice ​because ​the ​moon's ​out and ​the ​lights ​are ​twinkling."
Nadia decided to come to the event "because ​it's ​Halloween ​coming ​up ​and ​it's ​something ​different.
"​But ​the ​cold ​water, ​it's ​just ​good ​fun. ​You ​feel ​nice ​when ​you ​get ​out."
Finally, I spoke to Sam Jones, who has been working at the Salford Watersports Centre for just over two years as a facility ​officer ​and ​​booking coordinator. This Halloween swim is the third she has helped organise.
She stated that there has been a rise in the popularity of cold water swimming since post-Covid.
Sam added: "When ​everyone ​got ​into ​all ​of ​the positive ​mental ​health ​sort ​of ​work ​that ​everyone ​wanted ​to do, ​because ​obviously ​being ​in ​lockdown, ​cold ​water ​swim ​has ​a ​good ​effect ​on ​your ​mental ​state ​and your ​overall ​well-being ​anyway."
"Doing ​events ​like ​this, ​it ​creates ​a ​good ​community ​for ​people. ​So ​we ​have ​a ​lot ​of ​people ​that ​don't ​normally ​come ​to ​the ​centre or ​not ​sure ​where ​it ​is ​and ​stuff ​like ​that. ​So ​once ​we ​do ​these ​events, ​it ​brings ​a ​lot ​of ​people ​in ​and ​then ​that ​also ​builds ​that ​community ​spirit ​and ​sort ​of ​feeling."