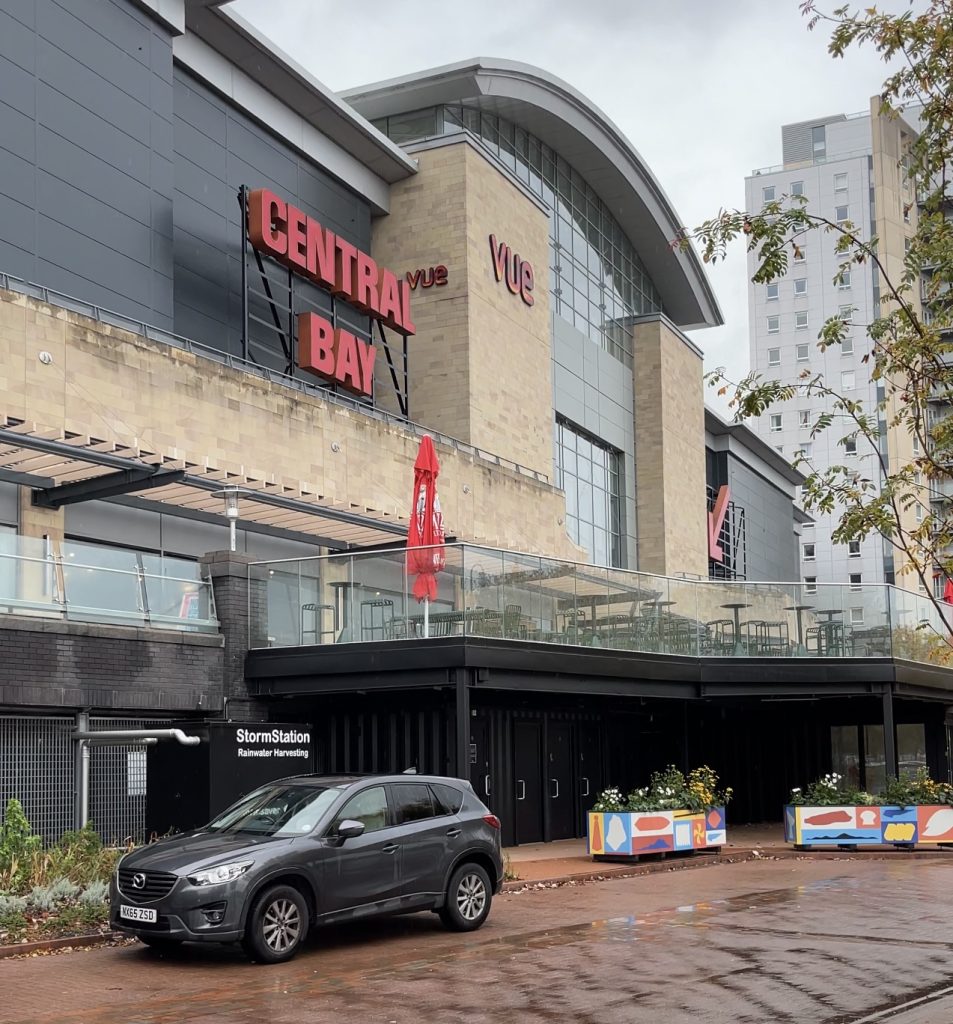 Today was the day I visited Salford's new waterside food destination, CentralBay.
Located just along the waterfront from the Lowry Shopping Centre, CentralBay is home to Kargo MKT; a giant food hall comprised of 20 different food outlets that offer up cuisines from all around the world.
Kiosks including Tang, Jerk Junction and ThatZiki living under the same roof makes it possible for the whole family to broaden their horizons and maybe even find some new food favourites.
Fighting through the rain, I made the short journey from our Salford University campus in MediaCity, past the Lowry theatre and up the escalator into what some foodies may describe as heaven.
Walking around, it became clear that there was a lot of satisfied customers… highlighting the chilled out rustic vibe that is a unique dining experience unto itself.
I decided to try my hand at Vnam, a Vietnamese outlet that had traditional noodle soups, spring rolls and much more on offer.
The pork BaoBun and Salt and pepper chips seemed the most tantalising, so after paying the £11.98 for my food I headed over to the 360 degree bar to pick up a beverage.
The seven bro7hers juicy IPA was my original choice, but given that the tap was off I went with a vocation Heart & Soul IPA for £6.10. Despite not being first in the queue, it did not disappoint and paired really nicely with my food. 8.5/10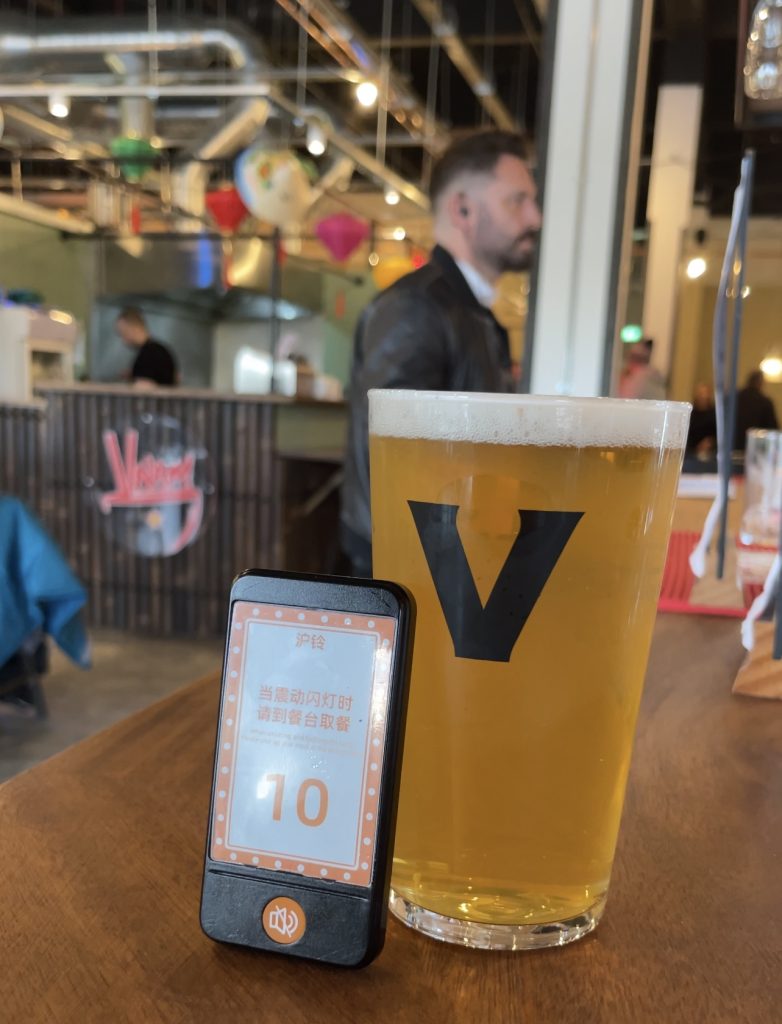 The salt and pepper fries were made to order meaning they were perfectly fresh and crispy; but despite having the right amount of heat, it was the overall flavour that knocked off some points. 7/10
The Pork BaoBun however was on another level. The deliciously chewy bun brilliantly housed the fresh cucumber, carrot and lettuce that perfectly complemented the succulent sauce-coated meat. Great value for money, I would highly recommend. 9.5/10
Meal devoured and stomach full, I skipped dessert but given the range of choice it won't be long before I make a return.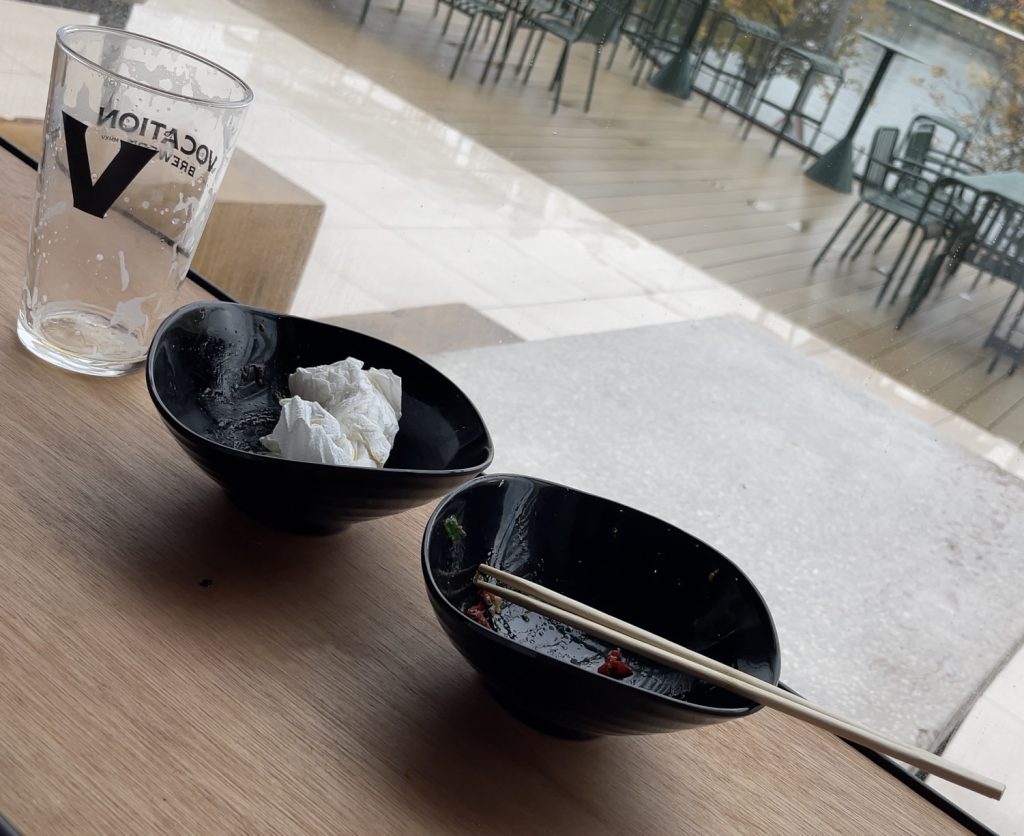 See for yourself how I got on in the video linked below.