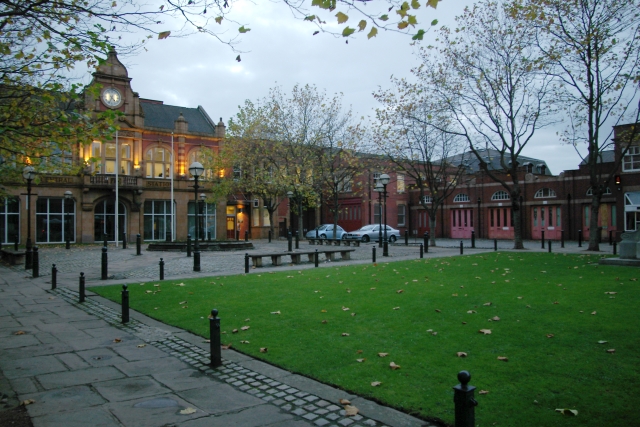 A new coffee shop is set to open in the building of the iconic Old Fire Station in Salford.
Located opposite the Museum and Art Gallery, the red doors of the station will be opening for all the community on Monday 4 July as a cafe and bakery.
Offering cakes, pastries, bread and Lark Hill brewery beers, the site is a key development for the £2.5bn Salford Crescent Masterplan which will see the University become integrated throughout the Crescent, Chapel Street, and wider community.
The café and bakery will offer a range of eat-in or takeout options, including sandwiches on their baked in-house bread, grilled cheese and salads, plus of course their signature sourdough and croissants.
The University's Lark Hill brewery will use top-quality ingredients to brew, blend and age bold-tasting craft beers such as Hazy IPA, Cask Ale, Wheat Beer, Sour Beer, West Coast IPA and Imperial Stout. Eight keg taps and two cask ale taps will serve Lark Hill Brewery beers and carefully curated guest brews.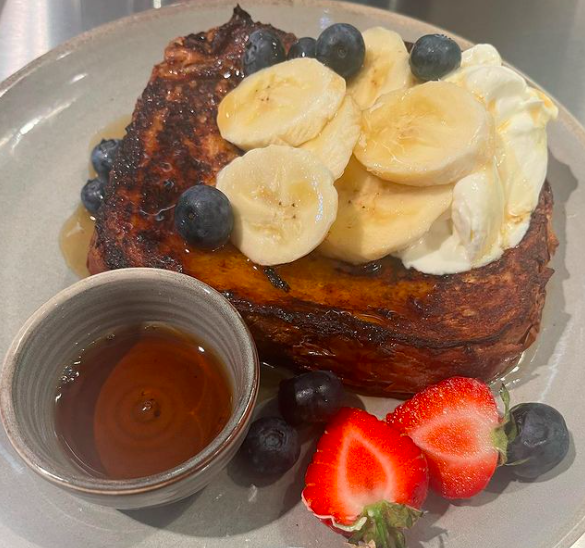 The cafe is set to offer bread-baking, meet-the-brewer, coffee tastings events in the near future.
Operations manager Siobhan Youngs said: "After months of hard work from the team we're delighted to finally be opening our doors at the start of July. I'm proud to say there's something on offer for everyone, from great coffee to exciting indie beers, from lovingly baked sourdough to artisan cakes.
"We hope if you're a local, student, or work at the University, this will quickly become your new favourite spot and we hope to see you all soon."
Salford and the area around the Old Fire Station are no strangers to brewing and baking. James Prescott Joule, a physicist, mathematician, and brewer, was based a few steps away from Lark Hill Brewery and the construction of Salford Technical College was funded to "distil wisdom out of whisky, genius out of gin, and capacity for business out of beer".
• The Old Fire Station will be open Tuesday-Saturday (Tuesday-Thursday 8am-9pm, Friday 8am-9.30pm and Saturday 9am-9.30pm), with both indoor and outdoor seating available.