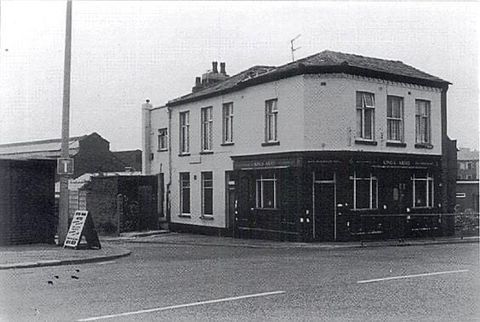 Earlier this week, we revisited some of the lost Salford pubs our readers said  they'd like to see return. Now, with support from the Salford Archives Project, let's continue looking back and sharing memories of our city's lost boozers.
The Salisbury Hotel – Trafford Road: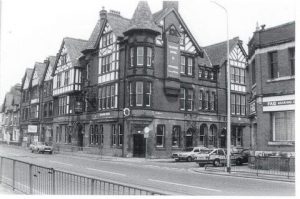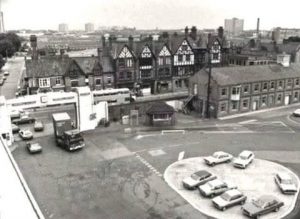 The Salisbury Hotel was built in around 1895 for around £5,000 at the entrance to the docks. Originally intended to attract the ship canal's merchants, the pub instead brought in "land sharks, crimps, sailors' robbers and disorderly women" who brawled committed "acts of indecency" (as the brewery hadn't built enough toilets).
It was bought by Greenall Whitley in the 1960s, but closed in early 1980 d
ue to a fire. It reopened in August that year after a renovation, but closed in 1985 and was demolished the following year.
The Clowes Hotel – Trafford Road: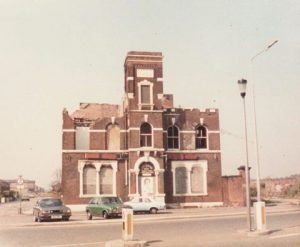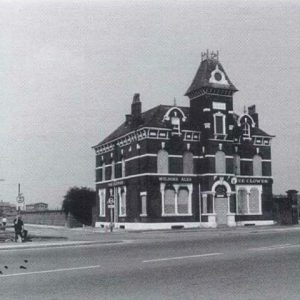 The landmark of The Clowes Hotel stood on Trafford Road at the junction with Broadway. The
Clowes was built in 1869 as a new hotel serving this area close to the racecourse and the newly
opened Trafford Road Bridge which linked Orsdall to Chester Road, Old Trafford.
As the surrounding area was demolished in clearance initiatives, the Clowes remained standing and survived until 1984, a year before it was demolished.
Cattle Market – Cross Lane: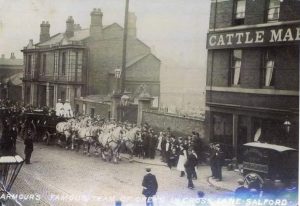 The Cattle Market opened in the 1830s, accompanied by the Golden Gate, The Grapes Hotel, and The Corporation pubs. It was then renamed to the Red Rose pub in 1958, before closing in 1971.
Here are four photos of pubs around Cross Lane in Salford, that I took in 1971 pic.twitter.com/Q7qhe5IjDq

— Kevin Cummins (@KCMANC) October 26, 2020
Weaste Hotel: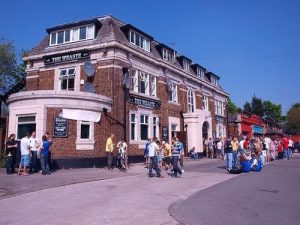 Despite the Weaste's reputation as one of Salford's best loved pubs, it actually took more than 30 years to gain an original planning application, with five breweries fighting for ownership due to its prized location in an up-and-coming area.
Joseph Holt's wanted to open their Weaste pub as the Falcon Hotel on Eccles New Road between Ariel Street and Falcon Street, or as the Dolphin Hotel on the corner of Liverpool Street and Ashley Street.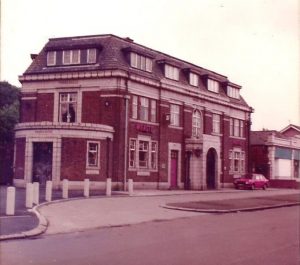 Groves & Whitnall earmarked the corner of Weaste Lane and Willows Road, while Threlfalls had in mind the corner of Weaste Lane and Liverpool Street.
Walkers & Homfray's Central Hotel would have been on the corner of Eccles New Road and Langworthy Road, and Kay's Atlas wanted to open the De Vere Hotel on Vere Street.
Eventually, the five breweries came together in 1930, and after the application was granted, 1,615 houses benefited from the new pub.