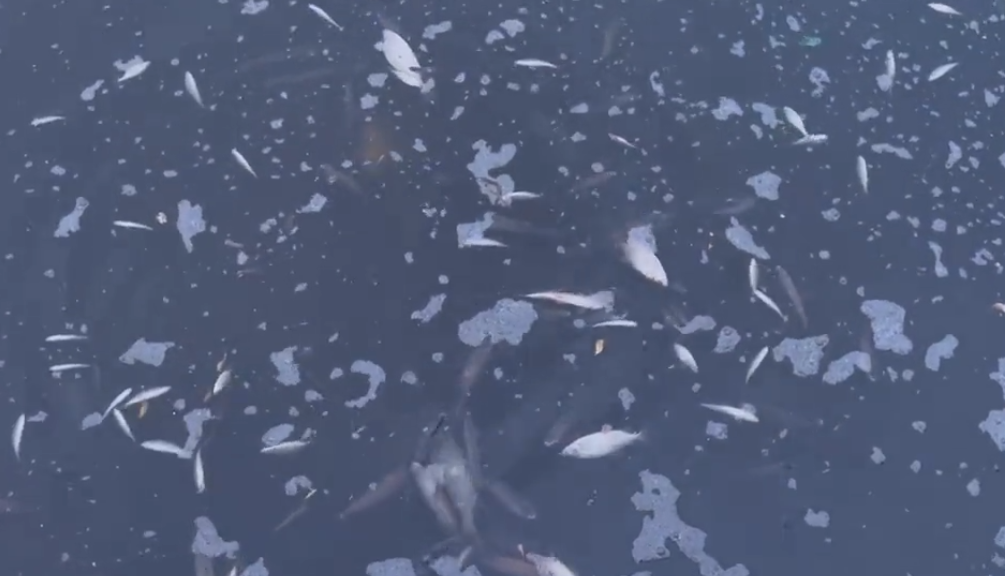 Hundreds of dead fish have washed up across Salford Quays after adverse weather conditions.
The scenes were first reported by concerned members of the public on social media this morning (Tuesday 13 June)
It comes after a string of adverse weather events across Salford and the UK this week, with temperatures of 29 degrees being recorded.
Massive fish kill at Salford Quays in last 24 hours. Photos taken yesterday afternoon. Huge flush of sewage combined with failure of aeration system has killed thousands of fish. Urgent need to quantify losses. Can we have an update @EnvAgencyNW pic.twitter.com/04IaT4pVPw

— Prof Jamie Woodward (@Jamie_Woodward_) June 13, 2023
In a Tweet, the Environment Agency said: "We believe that this is an event caused by high temperatures and low atmospheric pressure as a result of thunder storms, causing low dissolved oxygen levels."
Excessive heat, such as what the UK is currently experiencing, can cause water to hold less oxygen while spiking fish activity, leading to suffocation and the ultimate decimation of fish populations.
Salford Quay's shape and location as a large basin to multiple rivers and canals helps explain the pile up of fish, similar to the way it collects rubbish.
We have received reports of fish in distress at Salford Quays from concerned members of the public.

We take swift action to protect people and the environment, and our officers have been on site investigating and providing advice. pic.twitter.com/9HdxnS4qnA

— Env Agency NW (@EnvAgencyNW) June 13, 2023
The increase in temperature comes just days after the El Niño phenomenon was announced to have begun in the pacific, forecasting potentially hotter temperatures to come next year.
Further reports of similar incidents concerning "fish in distress" can be reported to the Environment Agency using their hotline on 0800 807060.