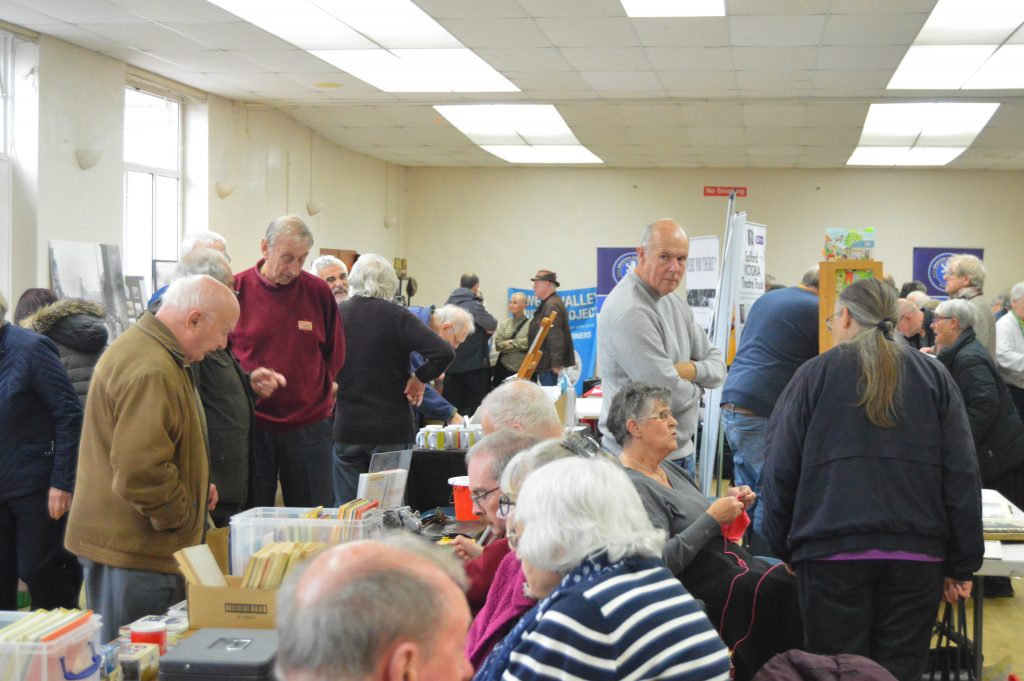 Coal miners, artists, photographers, authors, and more roamed the streets of Salford, creating art and documents, capturing sights and conversations. These remembrances of the city's past would have been lost to time if not for their families and friends, who keep their legacies alive and share them across the city.
Their collective efforts were celebrated at the Salford Histories Festival in Swinton's Fletcher Hall, bringing together its diverse community and showing the different ways the city's history has been preserved.
From paintings of the old Bridgewater Canal to diverse parades on the streets, the festival documented the heritage of a community.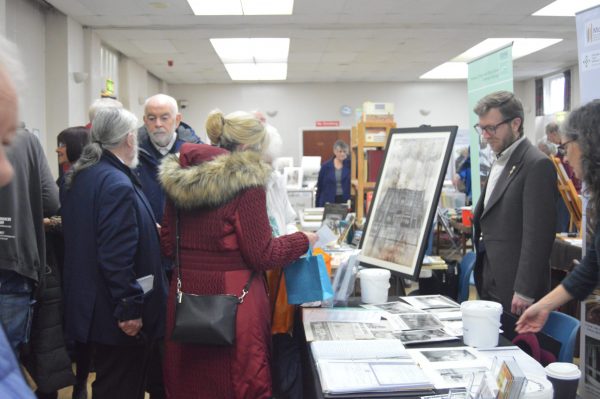 Co-ordinator for the festival, Paul Kelly, works with the Irwell Valley Mining Project and gleamed at the chance to talk about his work. He said: "We've got a stall here with all our mining memorabilia. As a former coal miner, at the Agecroft Colliery, I collect quite a lot of old articles and artifacts to do with mining. We've put them on show every year.
"We do talks to the public and schools and basically educate people about our coal mine in Salford. Because a lot of people didn't realise that 30-off years ago, we had a coal mine, very productive coal mine. It's all gone now. Except for our memories. And that's what we're keeping alive."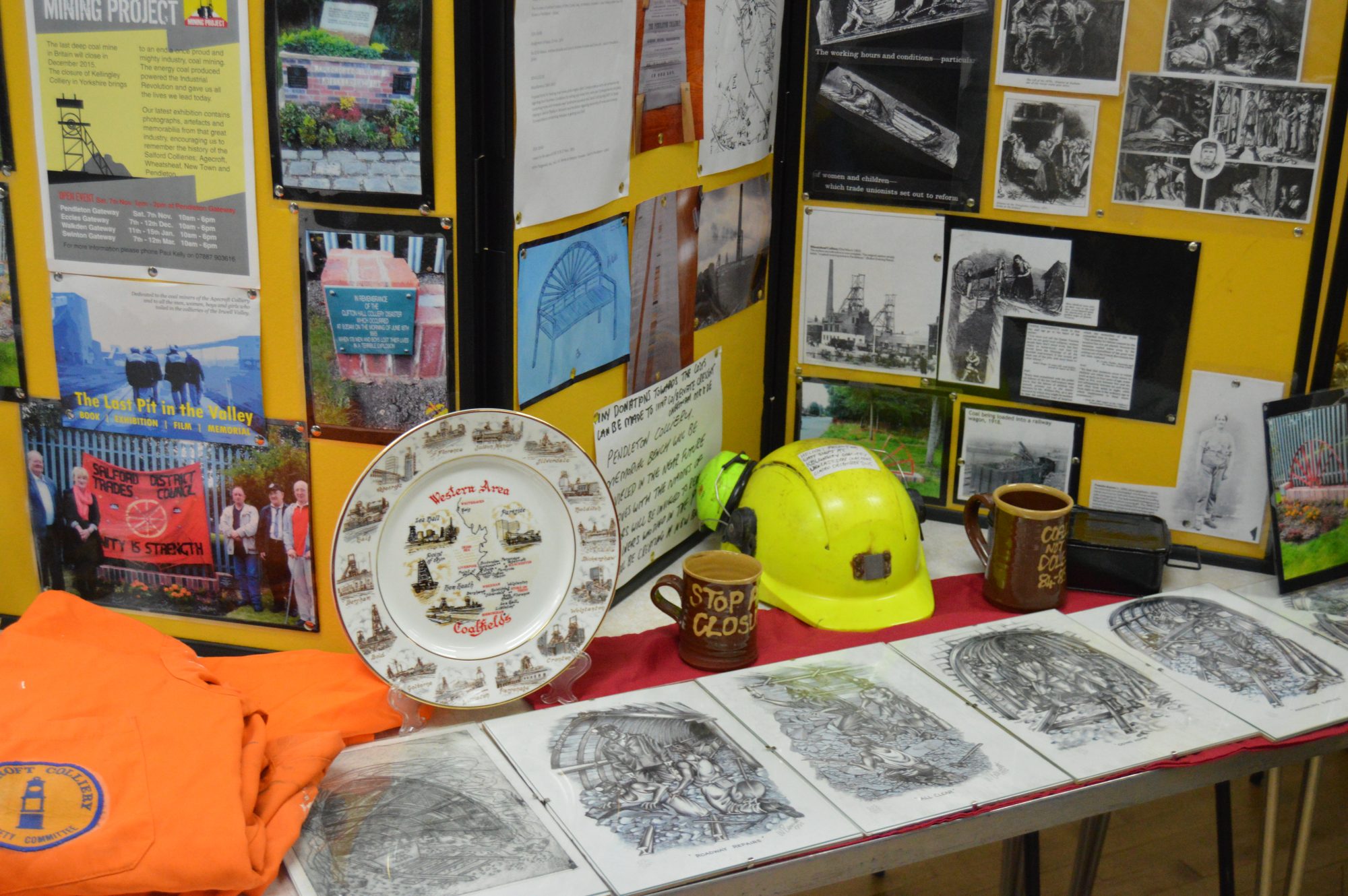 Like many of the other vendors, Mr Kelly made sure to highlight a critical point: the danger of Salford's community forgetting its past. He said: "If you don't remember your past, you can't go forward. Everybody's got memories out there. Why do we remember kings and queens from the 15th century? Well, I didn't know them, and they don't relate to me.
"But my Mum and Dad worked in mills and worked in coal mines. They relate to me. This is working class history. 1066? What does that mean to people? No, this is our working-class history. We're the people who built this country, made it what it is, and we are proud of our history and celebrate it, and tell people this country is the way it is because of our labour."
Peter Brown, electrician, and son of Salford artist, Tom Brown, represented his late father at the festival. Peter talked of nostalgic memories of seeing his father closing himself to the arts and illustrating stills from his younger years. His father never once hesitating to share his work around communities, doing everything to preserve the image of the city he loved.
He said: "His artwork is based on his childhood, all the places he used to live in, all the old streets of Salford, all the old landmarks of Salford, and he's created it in his own unique fashion as a painting of a younger memory of where he was from."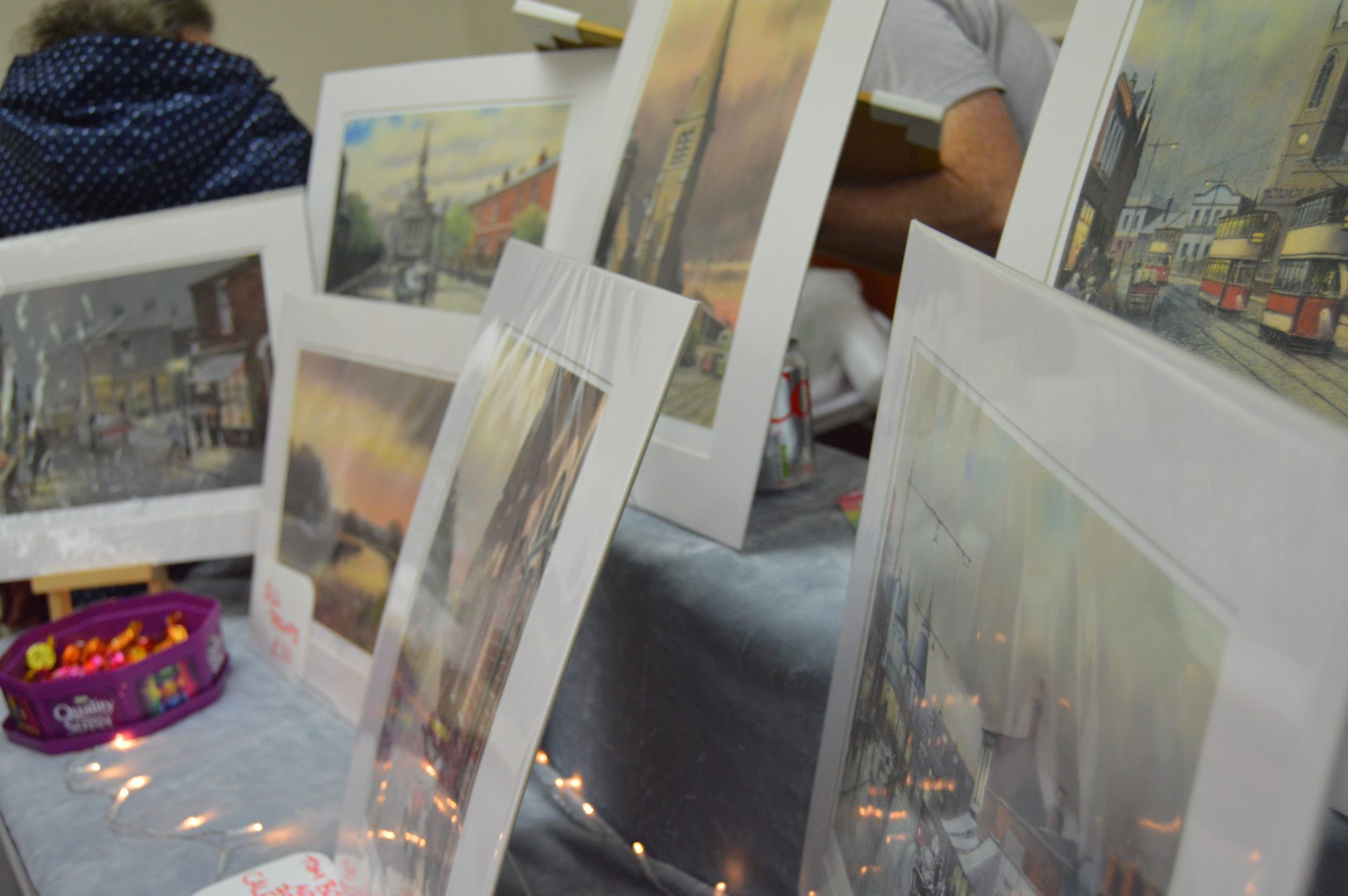 "And what I tried to do since he passed away in 2017, is to bring his artwork up for people to see. Because people really enjoy it, especially the older generation and people that remember what Salford used to be.
"Also, when my dad was alive, there was no internet, it was all word of mouth. Thanks to the internet now more people can see these pictures, I can put them on Facebook, or on the website where they can buy them if they want to. It's just keeping his name alive, keeping his pictures while keeping the memories of Salford."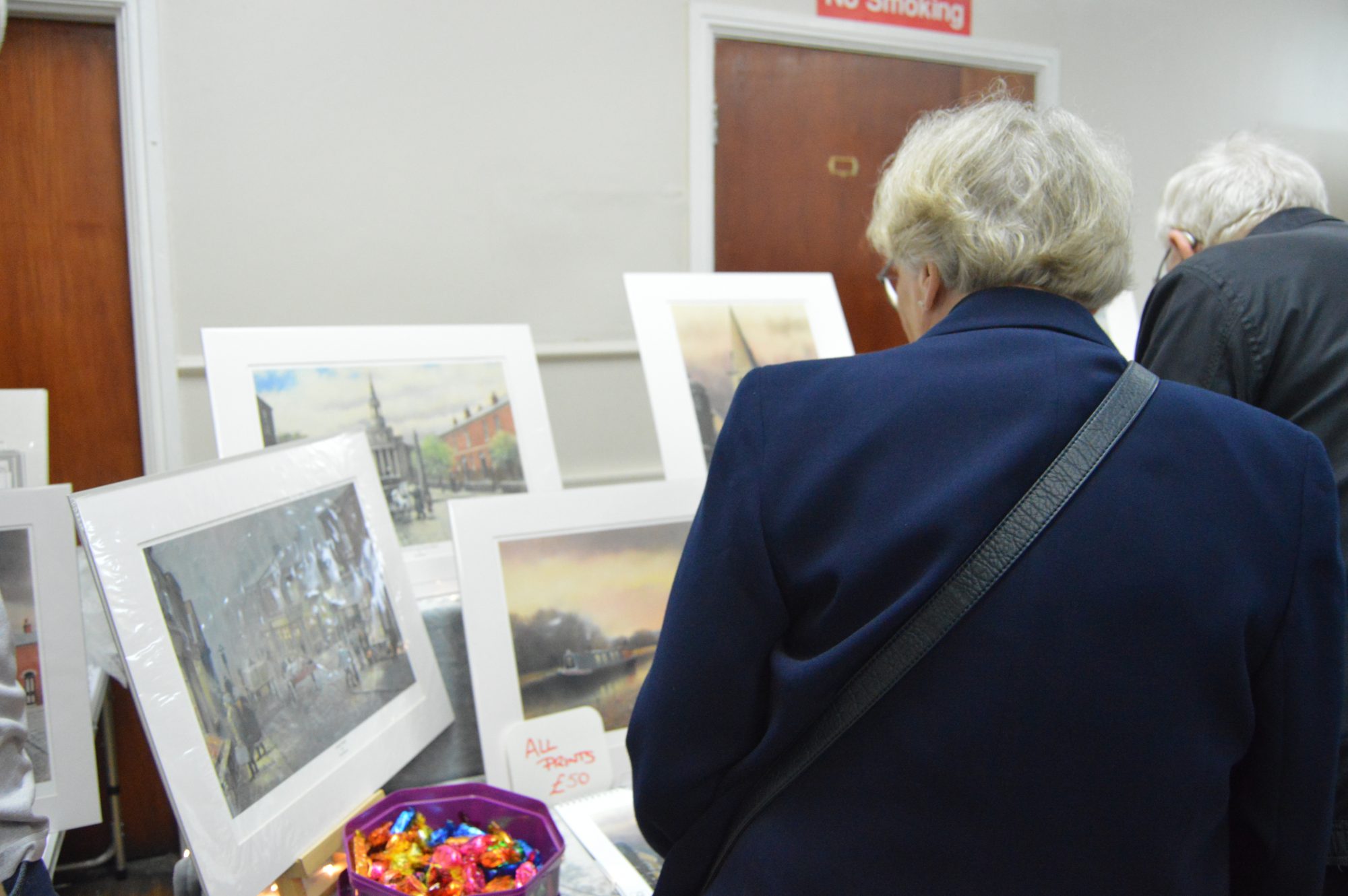 However, even though the older generations know of these landmarks that filled the city before the roaring innovations, the coming youth would never get to see how Salford, was it not by framed stills. He said: "From just these pictures alone, that I've got on display now, you probably wouldn't even know where these places are, but they are still there or parts of them are…
"It is keeping it alive, and it needs to be kept alive as well, because a lot of these places, have got generations and generations of family that now still live in Salford."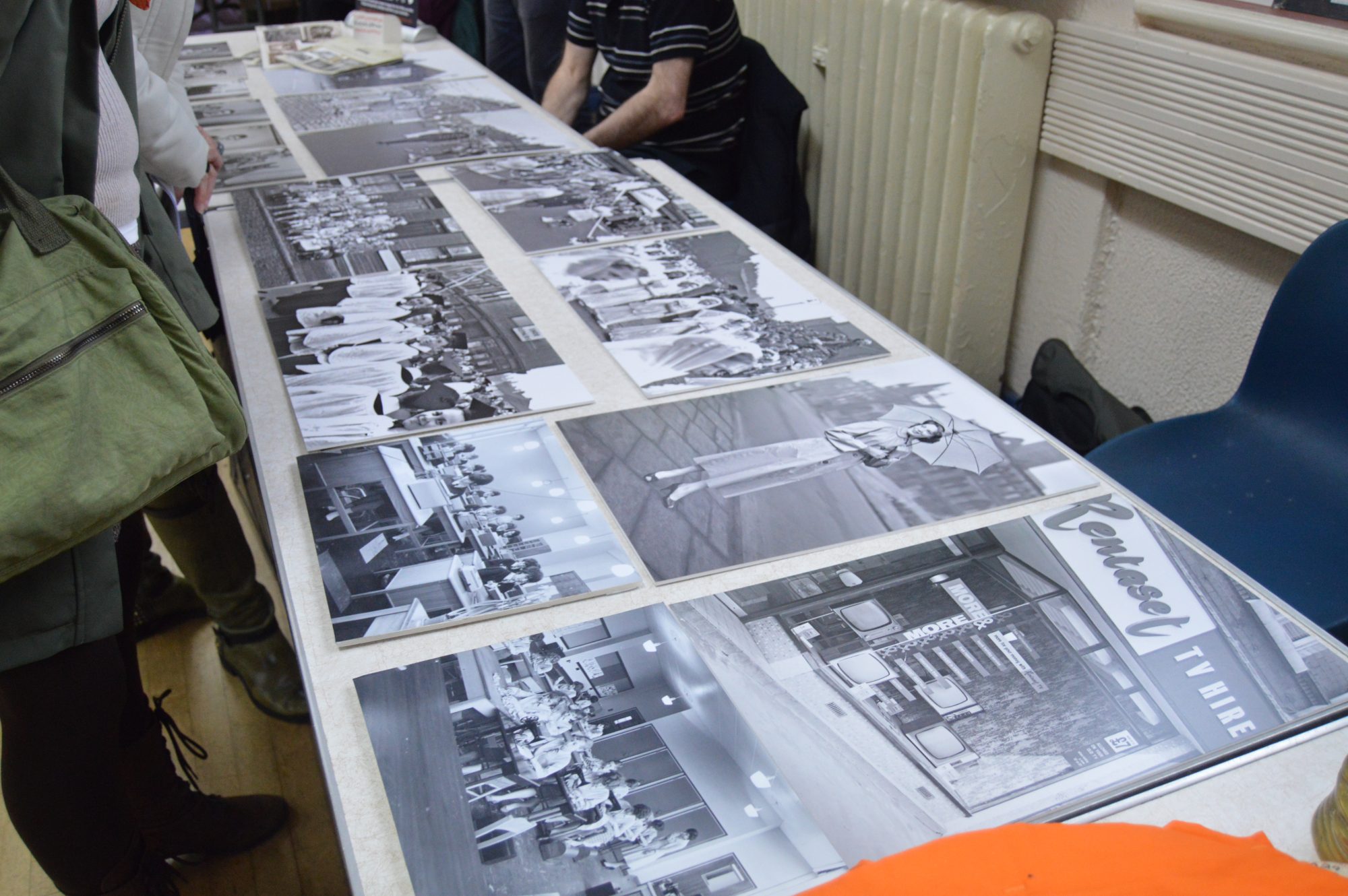 The legacy of family inspired many of the vendors to continue spreading their stories and works which can be loved by their families and the community.
Sue Richardson, who is continuing her late-husband's work at Neil Richardson Publications, and Sam Kelly, chair of Salford Victoria Theatre Trust who is fighting to keep the SVTT restoration project going, both ran stalls about their passion of both theatre and writing. Their memories strengthening their passion for bringing awareness to Salford's history.
Community artist, Lawrence Cassidy, won the Frank Mullineux Award for his volunteering work during the festival for his help in gathering and archiving over 12,000 pictures of the old city. He stood before an ever-long pile of canvas. Each one showied unique families from unique backgrounds. Pleased and proud of his work, he began to pull specific ones showing Salfordian families of African and Middle Eastern descent.
He said: "We conserve this collection of 12,000 photographs that took five years and we completed in about 2018.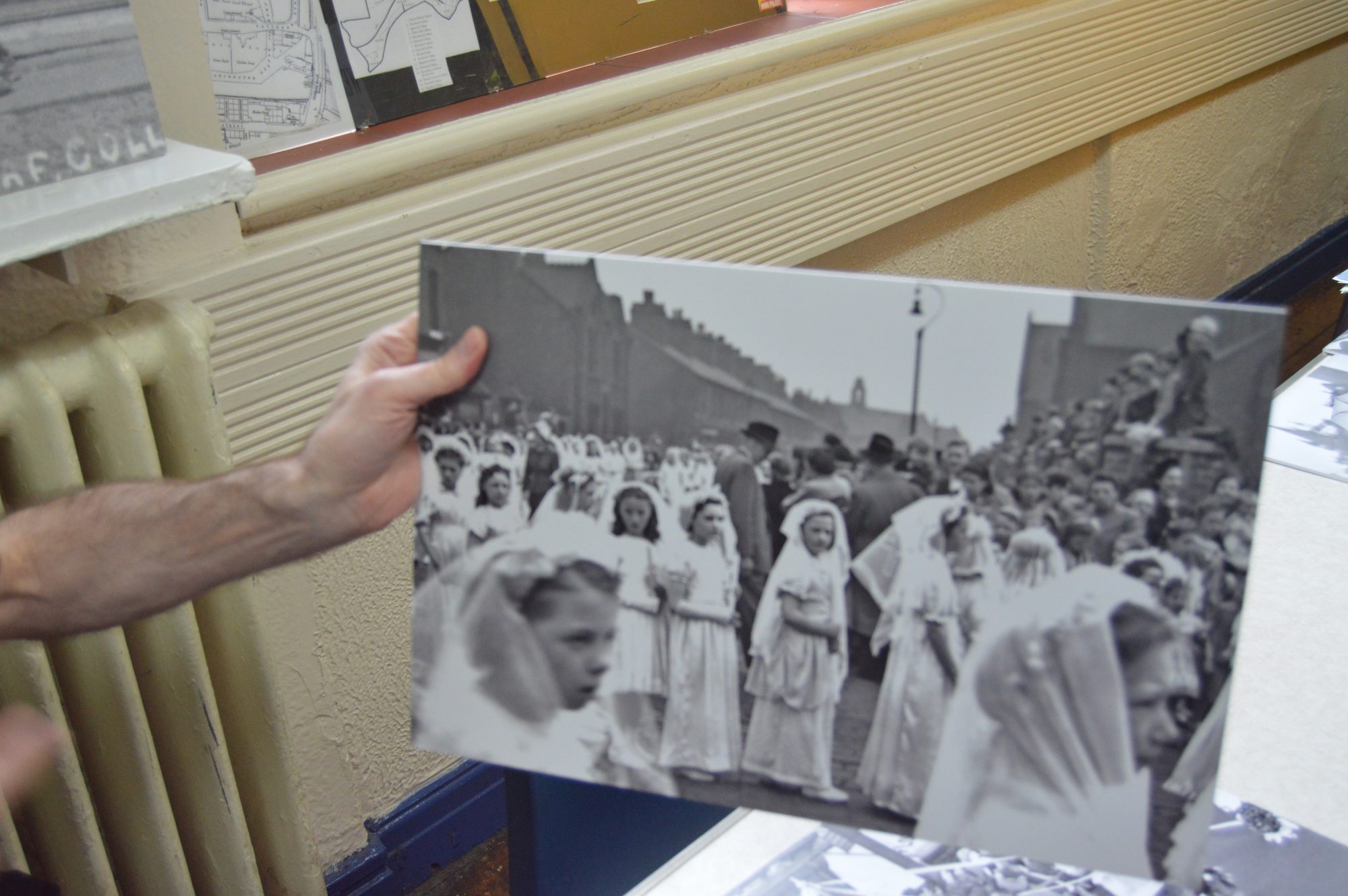 "When we did it in Salford, we cleaned all these photographs, and many of them were from migrants from all over the world. So, we've got photographs of products of the time, and a lot of them from people that came from places like Africa, Ukraine, Jewish communities, Ireland, and Italy.
"So yes, it's great to get the award but the way we've done this project, we've tried to get the community involved with it, with their memories, so this award is not only mine."
Rebecca Long-Bailey, Member of Parliament for Salford and Eccles, appeared at the event to grant the Frank Mullineux Award to Mr Cassidy. In the opening hours of the festival, she talked about her own Irish heritage and how in Salford one can never stop guessing just how diverse its present and past can be. She said: "I was at an interesting dig at St. Thomas's church in Pendleton, a couple of weeks ago…
"They were trying to find out the names and the life stories of the people that were buried there, and what was interesting was that some of the gravestones that were there from, like the early 1800s, they were from diverse communities from across the world.
"So, it's not just that we're a diverse city now in Salford, and we're proud of that, we've always been a diverse city. Salford makes up so many different cultures and identities and I think that's what makes us who we are and gives us that strength in solidarity as a people."